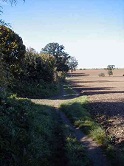 The publication of the Bellway-Miller (BM) revised Outline Planning Application to build on Forster Country submitted to Stevenage Borough Council (SBC) by Savills Estate Agents on 20th September 2019 has stirred many into action. This application is numbered 17/00862/OPM. For those with computers that can be found by using the link https://publicaccess.stevenage.gov.uk/online-applications/applicationDetails.do?activeTab=documents&keyVal=P0MVJWPH08E00.
At the time of writing there have been 428 representations to SBC relating to this application most of which are objections to the proposed development. One formal objection has been that from Hertfordshire County Council's Local Flood Authority (Director of Environment & Infrastructure - Mark Kemp). They have said that the information provided (within the outline planning application) to date does not provide a suitable basis for an assessment of the flood risks arising from the proposed development. They therefore object to the grant of planning permission and recommend refusal. It is possible that BM will require some time to react to this. 
Additionally, an online petition has been started and the number of signatories rose to over 1,000 within a week.
There have also been two prominent articles in the Stevenage Comet pointing out the loss of Green Belt, the reduction in green lung, the loss of heritage and the increase in congestion and pollution.
FoFC have lodged an objection which can be summarised as :-
• The application is unsustainable as it contributes significantly to climate change. These 800 houses will emit 64 000 tons of CO2 in their construction and 11 000 tons each year from now on from the householders. 
• This land has recently been removed from Green Belt protection in defiance of planning law. This was a travesty of justice. 
• Historic England has stated that this land is a heritage asset and should not be built upon. 
• This application would significantly contribute to the urban sprawl of Stevenage. 
• The development is not needed as the Office of National Statistics (ONS) now shows that the UK population growth is slowing. The Stevenage building need is at least 2000 dwellings less than current plans.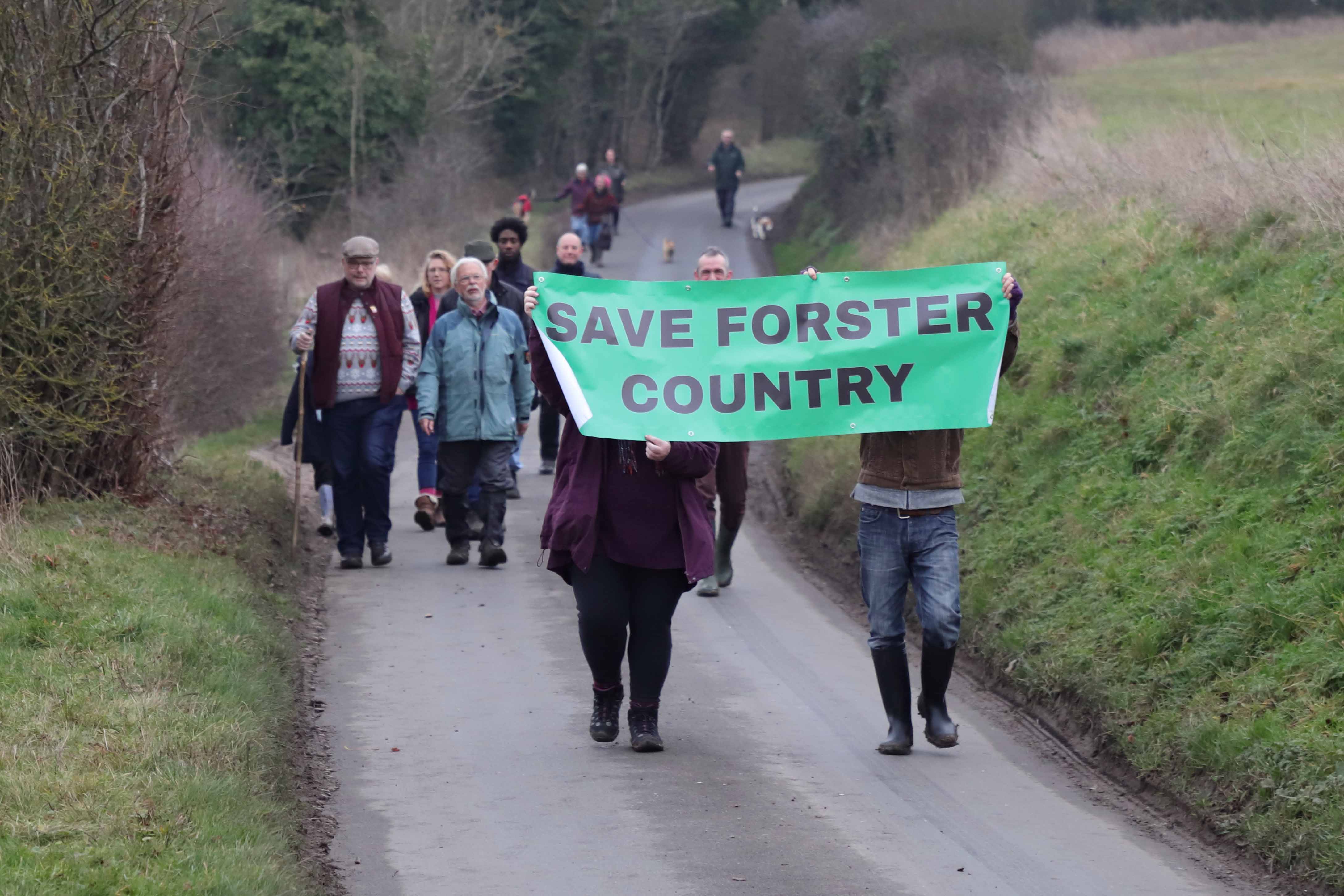 Image thanks to Brendon Falvey
A walker from the Old Town said the Forster Birthday Walk was a massive success today with a record turnout. We welcomed Margaret Ashby, our co-founder, a local historian and writer of many books on the history of both Stevenage and Forster as the guest of honour. I as the Chair of The Friends of Forster Country, was the walk guide. I personally would like to thank all the people who attended the walk and came along to support The Friends of Forster Country in their bid to halt the proposed building of 800 homes and a school on Forster Country.
It just leaves me to say a very Happy 141st Birthday to a man who went on to become one of the greatest writers of the 20th century.
John Spiers
Rooks Nest House, was a beloved home to both E M Forster and Elizabeth Poston.  He lived there with his widowed mother during his young, formative years of four to fourteen and there, educated at home, he set deep roots, exploring the neighbouring countryside and developing an interest in gardening – including growing tall red poppies – especially enjoying identifying the local flora. In his earliest known teenage writings he said 'the surroundings of the house were altogether very pretty, first and foremost the fine view'.  His affection for his home was profound since it represented stability and security and so he was distraught when he had to leave it to be educated away, first in a boarding school at Eastbourne and finally as a day-boy at Tonbridge in 1893. His mother had socialised with the local gentry including Charles Poston and family, recently arrived at a nearby large Georgian Manor, called 'Mallows' but later renamed 'Highfield'.  The family made a lasting impression on the 7-year old Forster.
Charles's wife died in 1900 and he remarried – the much younger Clementine – whose beauty and gentle personality captivated Forster when he travelled down from Cambridge and visited Highfield briefly in 1907.  Clementine's first-born, Elizabeth was just a year old at the time, but as a child she later had an indirect acquaintance with him through inheriting one of his dolls, christened 'Morgan'!  To be truthful the doll was not very popular and, when given away to a needy neighbouring child, involved a certain amount of tossing to and fro over the garden hedge! 
Forster's Howards End, published a few years later, in 1910, reflected very strongly his connection with the world of his childhood.  In its first few pages he reiterates, 'the views marvellous – views westwards to the high ground'.  There is also a clear connection between his fictional characters and aspects of people he knew in his youth, including Clementine (who we can identify in Howards End as Ruth Wilcox, the first wife of Charles).