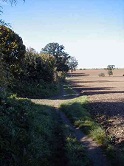 It is now well known that at the Stevenage Borough Council (SBC) Planning Meeting held on 4th February 2020 the Bellway-Miller outline planning application for the housing development on Forster Country was passed narrowly, we believe by 7 votes to 5. This is a very sad time for us as fighting this into the future will now be incredibly difficult. We remain of the view that the decision was wrong, particularly bearing in mind the reduction in forecast housing requirements published by the Government along with the identification of new brownfield and windfall sites. This is aside from the additional damage to the environment and the desecration of our Forster Country heritage. We would like to thank all who attended the SBC Meeting and the many who have been fighting to save Forster Country over the years. Our next Committee Meeting will be held on 19th February and we will be discussing the way forward. This will include consideration our hope that the outline planning application could be 'called in' by Whitehall and possible action at the detailed planning stage. We will simultaneously try to engage with SBC on the plans for the very small country park that has been built into the Bellway-Miller Plan.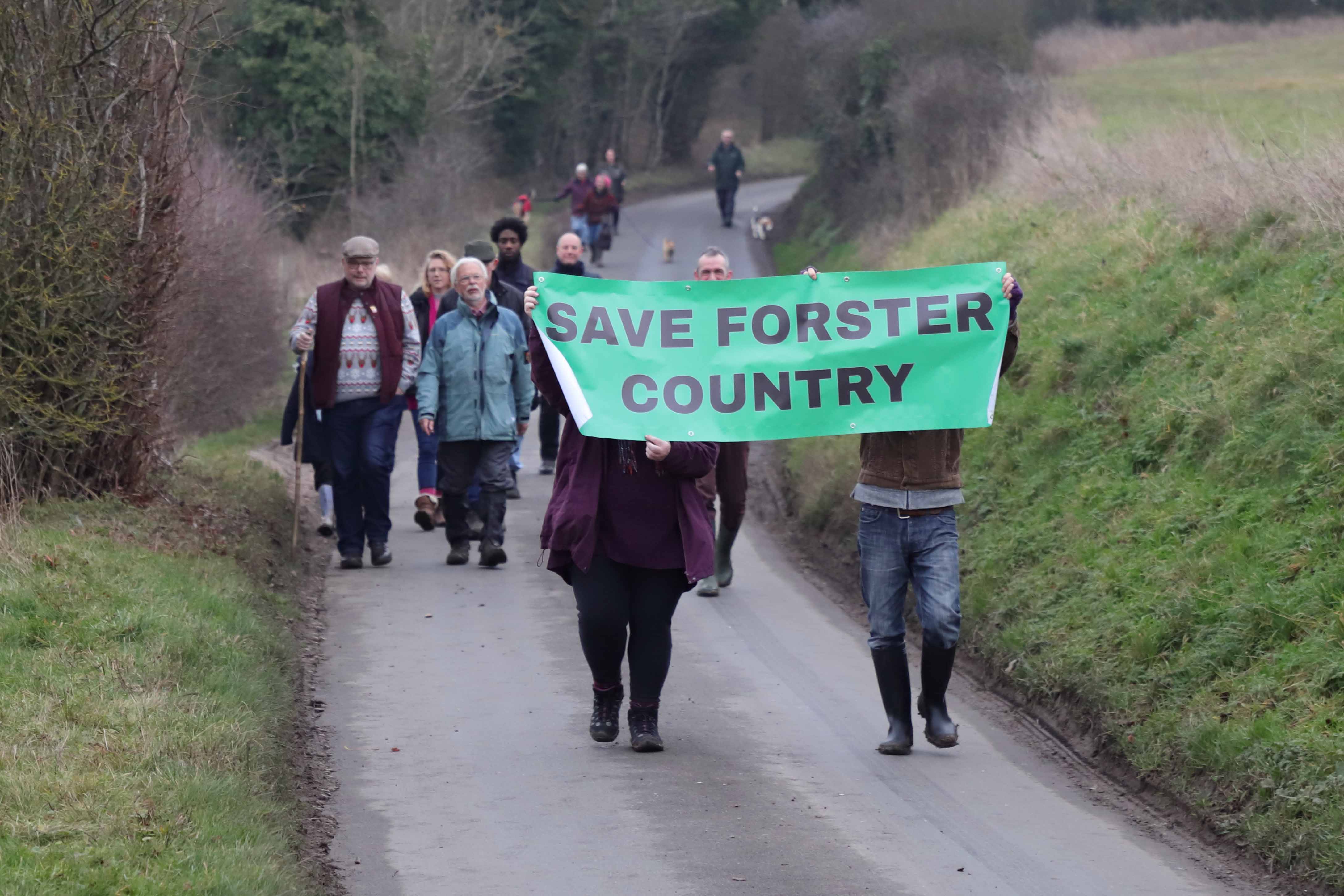 Image thanks to Brendon Falvey
A walker from the Old Town said the Forster Birthday Walk was a massive success today with a record turnout. We welcomed Margaret Ashby, our co-founder, a local historian and writer of many books on the history of both Stevenage and Forster as the guest of honour. I as the Chair of The Friends of Forster Country, was the walk guide. I personally would like to thank all the people who attended the walk and came along to support The Friends of Forster Country in their bid to halt the proposed building of 800 homes and a school on Forster Country.
It just leaves me to say a very Happy 141st Birthday to a man who went on to become one of the greatest writers of the 20th century.
John Spiers
Rooks Nest House, was a beloved home to both E M Forster and Elizabeth Poston.  He lived there with his widowed mother during his young, formative years of four to fourteen and there, educated at home, he set deep roots, exploring the neighbouring countryside and developing an interest in gardening – including growing tall red poppies – especially enjoying identifying the local flora. In his earliest known teenage writings he said 'the surroundings of the house were altogether very pretty, first and foremost the fine view'.  His affection for his home was profound since it represented stability and security and so he was distraught when he had to leave it to be educated away, first in a boarding school at Eastbourne and finally as a day-boy at Tonbridge in 1893. His mother had socialised with the local gentry including Charles Poston and family, recently arrived at a nearby large Georgian Manor, called 'Mallows' but later renamed 'Highfield'.  The family made a lasting impression on the 7-year old Forster.
Charles's wife died in 1900 and he remarried – the much younger Clementine – whose beauty and gentle personality captivated Forster when he travelled down from Cambridge and visited Highfield briefly in 1907.  Clementine's first-born, Elizabeth was just a year old at the time, but as a child she later had an indirect acquaintance with him through inheriting one of his dolls, christened 'Morgan'!  To be truthful the doll was not very popular and, when given away to a needy neighbouring child, involved a certain amount of tossing to and fro over the garden hedge! 
Forster's Howards End, published a few years later, in 1910, reflected very strongly his connection with the world of his childhood.  In its first few pages he reiterates, 'the views marvellous – views westwards to the high ground'.  There is also a clear connection between his fictional characters and aspects of people he knew in his youth, including Clementine (who we can identify in Howards End as Ruth Wilcox, the first wife of Charles).