A highly regarded composer and musicologist, Elizabeth Poston had a distinguished career in radio broadcasting. During World War II she worked for the BBC in
London
,
Bedford
and
Bristol
, ending as a 'secret agent', using gramophone records to send coded messages to allies in
Europe
. She never revealed the exact nature of this work and it remains secret to this day. After the war, she was one of the team who founded the Third Programme, which became Radio 3. She was an authority on carols and folk-music; her two Penguin books of Christmas carols, published in 1965 and 1970, were regarded as definitive. One of her best-known and loved carols is Jesus Christ the Apple Tree, which is a regular feature of the Christmas Eve service of Nine Lessons and Carols televised from King's College,
Cambridge
. How many people realise that the composer lived and worked in
Stevenage
. 


           Charles and Clementine Poston are shown below with their children Elizabeth and Ralph. c1912.  The story of the early friendship between the Poston family and the Forsters and the relationship of their real lives with those of the characters in Howards End is an intriguing one. This friendship was renewed later, in the persons of Elizabeth Poston and Morgan Forster and continued until the latter's death. Without Elizabeth Poston, the land which came to be known as the Forster Country would not have survived as it is today. She it was who enlisted Forster's support when it was first threatened with development in 1946 and from this grew the largely successful campaigns which have continued ever since.
            Although she was a prolific composer, most of her work is little known and a great deal remains unpublished. Future generations of music-lovers have much to look forward to as this state of affairs is rectified. Meanwhile, in honour of this distinguished musician, composer and musicologist, who was inspired by the local countryside and inspired others to protect it, the Friends of the Forster Country presented a year of celebration events.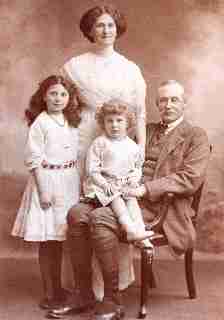 Elizabeth in her garden in the 1980s  ©Margaret Ashby.
 There is a new book encapsulating Dr Alabaster's work on Elizabeth Poston's papers.
Elizabeth Poston: Catalogue of Works with Biographical Context
It is available via via http://www.lulu.com/shop/john-alabaster/elizabeth-poston-catalogue-of-works-with-biographical-context/paperback/product-23663053.html#expand_text  
Before that there were five books and a DVD to tie in with Elizabeth Poston and the 2005 celebration. Those five are out of print and unavailable through us.
There has also been an article in Hertfordshire Life magazine, see 
http://www.hertfordshirelife.co.uk/people/the_remarkable_miss_poston_1_3703985
DVD:
Elizabeth Poston at Rooks Nest   ISBN 0-9550669-1-3
Books:
Elizabeth Poston: Letters to William and Sheila Busch by John S. Alabaster (Editor) and Julia Busch.  The Foreword is by our Chairman, Mervyn Terrett.  Her letters make clear how much she relished the tranquillity of this part of Hertfordshire.   The correspondence also gives many fascinating insights into 1940s musical life.

Elizabeth Poston: Her Own Words. This focuses on her attachment to the house and surrounding Green Belt Forster Country, drawing on the very large number of letters she wrote to her close friends, particularly to Canadian composer, Jean Coulthard from the 1940s, as well as her incomplete autobiographical drafts. It also includes correspondence from the 1930s relevant to Peter Warlock.
Elizabeth Poston, composer - Her life at Rooks Nest by Margaret Ashby
ISBN 0-9550669-0-5


Elizabeth Poston Centenary, 2005 Contributed Articles and Personal Letters
edited by John Alabaster
ISBN 0-9550669-2-1

 Elizabeth Poston Post-Centenary 2005 Appreciation More Letters, Tributes and Articles
edited by John Alabaster ISBN 0-9550669-3-1


Elizabeth Poston Centenary, 2005 Contributed Articles and Personal Letters
edited by John AlabasteISBN 0-9550669-2-1
 Elizabeth Poston Post-Centenary 2005 Appreciation More Letters, Tributes and Articles
edited by John Alabaster ISBN 0-9550669-3-1